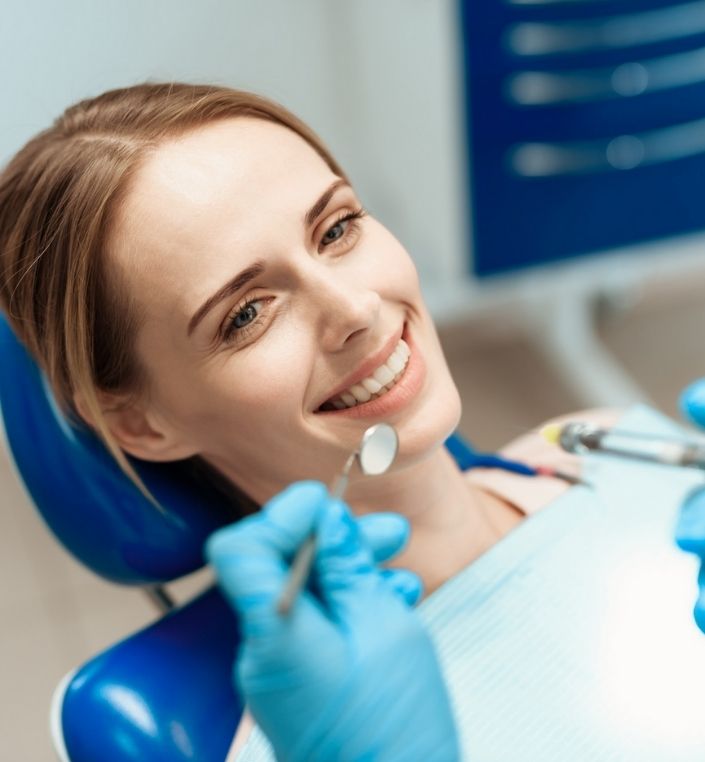 Family Friendly Dental Clinic in Subiaco
Finding the right family dentist to treat your dental problems is important.
General dentistry encompasses a wide range of effective and preventative treatments for your mouth, teeth, and gums. It's essential that you have a dental checkup with your general dentist to identify any potential problems early on before they become serious issues. By visiting the same dentist regularly, you will develop trust and become more comfortable with your dentist, which is reassuring when dealing with sensitive areas like your mouth!
At Subi Smilemakers, we pride ourselves on providing high-quality general dentistry services at affordable prices. Our team is committed to providing excellent care to patients by educating them about their oral health so they understand what's going on at every step of the way. We believe that prevention is always better than cure, and all dental treatments are tailored to each individual's unique situation and needs. We're here for you when it comes to your family's dental health or just regular checkups for adults, so call us today!
Our General Dentistry Services
General dentists are responsible for preventing, diagnosing and treating oral diseases, and preserving the function and beauty of teeth. Oral abnormalities and disorders could point to underlying medical conditions. Patients may be referred by a general dentist to a physician or a specialist for additional evaluation or treatment.
Subi Smilemakers offers the following general dentistry services:
Check-ups are important because they provide a thorough inspection of underlying oral health issues. A regular check-up will include looking for cavities in your teeth, gum disease, cracks or fractured teeth, examining the condition of existing fillings and health of the lips, mucosa, and all surrounding areas, and much more. Routine check-ups can identify early signs of any problem and cure them before they get worse.
 General dentists can perform tooth extractions quickly and painlessly. Even though removing a tooth is a common procedure, most dentists only do so when necessary. A lost tooth can cause further complications in the mouth in the future. In addition, a dental prosthesis such as a dental implant, dental bridge, dental crown, or denture will be used to replace the lost tooth. 
A tooth that has a severely infected pulp or nerve may require root canal treatment to remove infection and restore it. Root canal treatment (endodontic treatment) is a painless procedure your general dentist performs to restore the damaged tooth.

Symptoms of tooth pulp damage include unprovoked pain, sensitivity to hot or cold food and beverages, painful biting, facial swelling, and swelling of the gum. Occasionally, even if the patient is asymptomatic, X-rays during a check-up can reveal whether an infection is deep within a tooth and has damaged the surrounding soft tissue. The pulp of a tooth will not heal on its own when infected, and delaying treatment may cause the infection to worsen and result in tooth removal.
In general dentistry, mouthguards are protective dental appliances that cover the natural teeth and gums. They are designed and custom-made in a dental laboratory to ensure a perfect fit.

Mouthguards are made of materials that will provide comfort and safety when playing sports and help protect the teeth from trauma.
General dentists recommend another appliance, called an occlusal splint, for patients who grind their teeth at night. A condition called bruxism can lead to permanent damage to the tooth structure. Over time, grinding can cause weakened enamel, leading to cracking, chipping, sensitivity, and even tooth fractures.

An appliance known as a Mandibular Advancement Splint (MAS) is recommended to patients with diagnosed sleep apnoea.
Finally, an anti-snoring device can be custom made to help patients who snore at night.
Why choose Subi Smilemakers in Subiaco
We're the general dentists in Subiaco that care for all of your family's dental needs. You can come to us with any problem, and we'll help you find a solution. Our team will take care of everything from cleanings to root canals to cosmetic dentistry treatments, so you don't have to worry about anything.

At Subi Smilemakers, our primary goal is to help you achieve optimal oral health through preventative care and education about effective home care routine. We want everyone who walks into our office to feel comfortable knowing they're getting the best possible treatment available at an affordable price. That's why we offer flexible financing options so anyone can get the comprehensive care they need without breaking their budget. Visit us today!
Frequently asked questions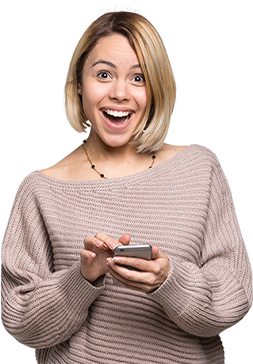 Ready To Schedule
An Appointment With Us?
We can't wait to help you feel confident about your smile.
Please contact us today!